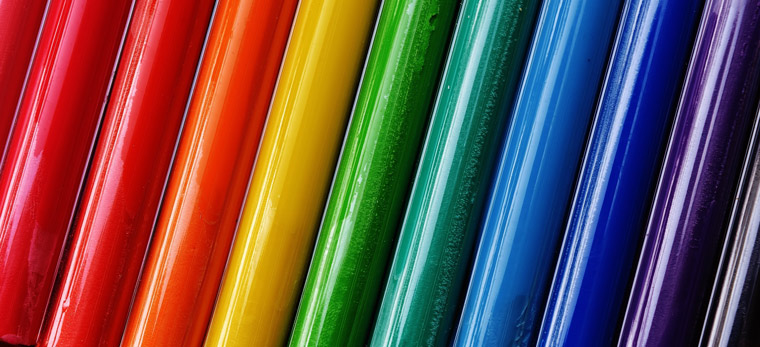 Everyone has their own favorite color, but unfortunately your favorite color might not be the one that looks best on you.
Everyone also has a unique group of colors they look best in, and one that leaves them looking their worst. The difference between a good and band outfit is coordinating colors and choosing the best ones. Here's how to choose the clothing colors that suit you best.
Find your Color Profile
Start out by determining the undertone of your skin. You want to find colors that match this undertone.
There are lots of different skin tones, but there are only warm and cool undertones. Warm skin has an orange/yellow tint to it, while cool skin has a pink/blue one. Take a look at the veins on your palm or wrist.
They should look green if you have warm undertones and they look blue or purple for people with cool undertones.
Learn the Difference between Warm and Cool Colors
A good rule of thumb here is that warm colors will have a yellow tint while cool colors have a blue one.
It takes some practice to get this right.
Warm colors are things like reds, yellows, oranges, and yellow greens.
Cool colors are thigs like true greens, purples, and blues.
Keep the Shade of Your Skin in Mind
As well as thinking about your undertones, you also need to use your primary skin tone to determine the colour that looks best on you. You want to find a color that creates a contrast in brightness.
If you have dark skin, then saturated yellows and oranges look great even if you have a call undertone. Likewise, jewel tones such as ruby, emerald, and amethyst are great on pale skin no matter the undertone.
Wear Tops That Bring out the Color of Your Eyes
If you want to give your eyes some extra pop then you need to wear flattering colors near them. You need either a colour that matches your eyes perfectly or one that creates a major contrast with them. A deep red will bring out the best of brown eyes and our good compliment for pale eyes.
Find some Good Neutral Colors
Start out by grabbing six different objects in neutral colors and look at your face next to each of them. This should be done under a bright natural light with a hand mirror. See which of the neutral colors suits you best. Avoid neutrals that leave your skin looking sallow already. Choose one or two neutrals that look great on you and make them the workhorse of your wardrobe. Most of your pants, jackets, dresses, and shoes should be in these neutral colors. You want to avoid mixing neutrals in your outfits.
Choose Clothes that Match your Undertone
Choose the shades that you love the most from your color group and make them your main colors. It can be tough to do this, so use a mirror to make sure they look good on you. You can theoretically choose all the colors that you want, but you are going to be restricted by your budget, closet, and patients when it comes to coordinating outfits.
The best outfits are made up of one neutral color, one main color, and a small amount if an accent color. Any more than this, and your outfit looks too busy.